Welcome to My Blog
Baltimore Acupuncture for Health offers acupuncture services to meet all of your health, wellness and pain management needs.
Your journey to healing can begin in either my Catonsville, Maryland spaces.
The most important step in healing is to make the decision to make that initial phone call and set up your first appointment.
The following pages should answer any questions you might have about my acupuncture practice.
I look forward to meeting with you.
Get Notified
Sign up for my Blog notifications if you want to know when new articles are added to my website.  See the Website News signup form in the right sidebar, (or below this page if you are on a mobile device).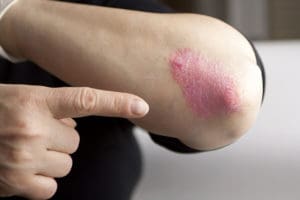 She came with a chronic 12-year history of Psoriasis covering 80-100% of her body. She wanted to become pregnant as well. Karen is a young woman who had detached herself from her body due to her own shame; covering up with tee-shirts and jeans all summer long. She had been thru the Western approach for nearly a decade, and nothing seemed to touch her psoriasis. Could acupuncture help, she wanted to know. Here is her story.